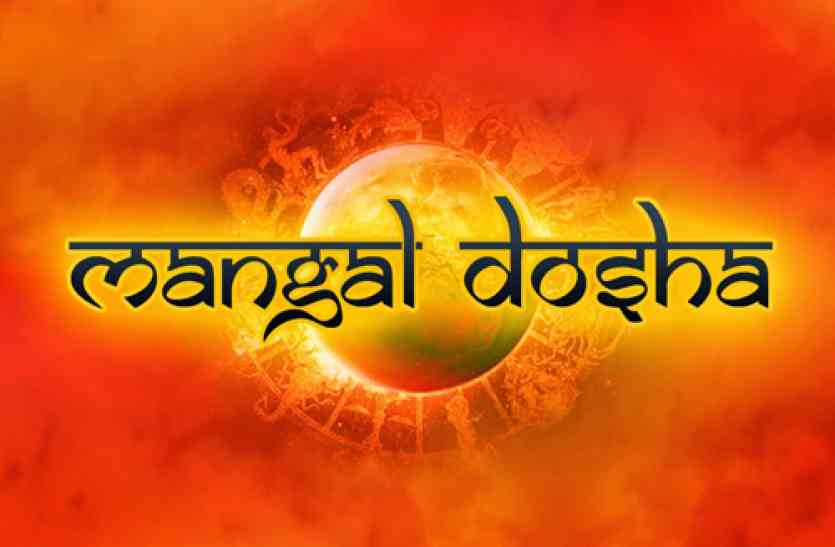 As we all know that Mars house is considered very destructive. It is said that every person who enters the horoscope destroys it. Some people also call Mangal Dosh Manglik Dosh. The entering of Mars horoscope into a horoscope causes turmoil.
Even after trying so much with the arrival of Mangal Dosh, the work is not successful. Everyone is aware that those who have Mangal Dosh in their horoscope are very disturbed in their marriage. And marriage becomes difficult. The horoscope in which there is Mars in the first, fourth, seventh, eighth and twelfth house, then it is called Manglik Dosh.
It is said in the opinion of astrologer that the person who is in this horoscope should seek Mangli spouse only. If you also have Mars defect in your horoscope and you are having problems in marriage, then take measures as mentioned, your Mangal Dosh will be eliminated by this.
Effective measures
• Feed jaggery and gram to Monkeys on Tuesday. Simultaneously plant a plant or tree of red flowers in your home. And take care of it.
• If the groom is Manglik and the girl is not Manglik, then at the time of marriage, take the first round with the basil plant. Then take it with the bride. With this, the effect of whole Mangal Dosh goes on Tulsi Doing this does not make Mangal dam in married life. And if the bride is Manglik and the groom is not Manglik, then the bridegroom should be made either with Lord Vishnu or with a banana tree before the rounds.
• According to the astrology consultancy whoever is suffering from Mangal Dosh should take care of his younger brother and sisters. And on Tuesday, after taking vermilion from the stage of Hanumanji and applying his vaccine on the forehead, Hanuman destroys the Mangal Dosha.
• Keep the dough good in the dough and feed it to the white cow. Mangal Chandrika Stotra is a powerful text to reduce mangal dosha.
• Do not wear red clothes. Take control of your anger. Make positive thinking even better. Fast on Tuesday. And recite Hanuman Chalisa on Tuesday.
Like and Share our Facebook Page.